Regional Representatives
For organizational purposes, SCRG has divided Canada into geographic regions. Each region is headed up by a Regional Representative whose primary responsibility is to recruit new SCRG members in the region. They will do this by direct communication with those retirees who can be located and by creating local SCRG chapters, where possible and practical. Each SCRG chapter will in turn be headed by a Chapter Chair to whom some of these responsibilities may be delegated.
When required, Regional Representatives will canvass members within their region to determine their opinions on critical strategic issues. As support and ambassadors for the objectives of SCRG, Regional Reps act as liaisons between members and the Board.
Nova Scotia & Newfoundland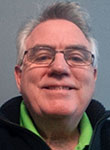 Regional Representative: Wilf MacIsaac
Wilf retired after 38 years of service, the first 5 of which were spent in Halifax Catalogue, the next 20 in Ontario and Nova Scotia Retail and the last 13 years as a General Manager in the Home Services organization. He is now living in Cole Harbour, Nova Scotia with his spouse Charmaine who retired from Sears after 32 years. His first year of retirement was spent volunteering as part of the management team and a board member of a professional basketball team in Halifax. Currently his time is spent grandparenting, gardening, golfing, and creating and selling Christmas crafts.
Dartmouth Retail Chapter: Bill Hinam
Halifax Catalogue/Retail Chapter: Richard Codner
Nova Scotia IT/Operations Chapter: George Longaphy
New Brunswick & Prince Edward Island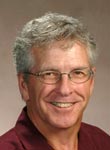 Regional Representative: John Carkner
John retired from Sears in 2005 after 38 years service. He had stints in Carlingwood, St. Laurent and Cornwall stores before moving east in 1982. While on the east coast he held positions in Dartmouth and Halifax NS and became Store Manager in Bathurst and Fredericton NB before retiring. Post-Sears John has been heavily involved in Rotary International, serving as District Governor for NB and part of Maine in 2010-11. He has participated in international development projects including one to bring potable water to at risk families in the Dominican Republic. Current project is working with the local food bank in Fredericton to create garden plots so clients can learn to grow their own food. John is eagerly anticipating wife Marilyn's imminent retirement to begin realizing travel plans. One grandchild (and another on the way) keep his to-do list full.
Moncton Retail Chapter: Ralph Smith
Saint John Retail Chapter: Dave McCurdy
NB / PEI Catalogue Chapter: Gary Ward
NB / PEI Parts & Service Chapter: Ernie Peters
Quebec West
Regional Representative: Luc Sourdif
Luc retired from the Company in 2005 after 33 years of service. His most recent positions were as Regional Sales Manager, Eastern Canada for HIPS (including Ottawa, Quebec and the Atlantic) and as Process Regional Manager, Home Central, for all of Quebec.
Eastern Township Chapter: Roger Larouche
Laurentide Chapter: Raymond Roy
St. Bruno Chapter: Jean-Pierre Parent
Sherbrooke Chapter: Benoit Turgeon
Granby Chapter: Francine Gagne
Quebec East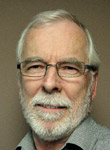 Regional Representative: Claude Laroche
Claude retired from Sears in October 2005 after 32 years of service. He started as Controller in the Québec Fleur de Lys store and transferred to Montréal to the central accounting department in 1984. He further held the position of Regional Controller in 1986 until 1990 when he became Regional Operating Superintendent. He moved to Regional Manager Parts and Service in 1996 and completed his final year as a Regional Process Manager in Home Central. Claude returned to Quebec City in 2013 to enjoy his retirement.
Quebec City Chapter: Claude Laroche
Saguenay/Lac St-Jean Chapter: Jacques Bedard
Trois-Rivières Retail Chapter: Andre Bouchard
Ontario East
(Oshawa through Cornwall, Peterborough, Ottawa and up the Ottawa Valley)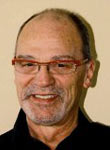 Regional Representative: John Thompson
John retired from Sears in September 2008 after 32 years of service. He began as a divisional manager opening the Hull store and held various positions in Carlingwood, Cornwall and the Sherbrooke stores. He was transferred to HQB in 1986 and held several assignments in Retail Training before joining the HQB HR team. At the time of his retirement John was an HR manager for the Eastern Region based in Ottawa. John and his wife Micheline spend much of their time enjoying their cottage, travelling to Florida and amusing their three beautiful grandchildren.
Belleville Retail Chapter: Patricia Kelley
Cornwall Chapter: Roger McMillan
Kingston Chapter: Ann Patry
Peterborough Chapter: Larry Wood
Ontario North
(Barrie and all centers north)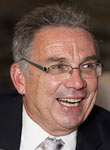 Regional Representative: Ed Rock
Ed retired in March 2011 after 34 years with the Company. He worked at numerous stores throughout his career and held a variety of positions ranging from visual merchandising to store manager. Since retiring, Ed and his wife Kelley continue to live in the Barrie area. They both plan to do some travelling and are staying fit through a regimen of running, biking and swimming.
Barrie/Newmarket Chapter: Marjorie Doiron
Owen Sound Chapter: Bernard Brunner
Sudbury Chapter: Bill Montgomery
Thunder Bay (Part & Service/ HIPS) Chapter: John Raynak
Barrie & Area SLH Chapter: Jim Soule
Ontario GTA Retail Stores
(Mississauga through Pickering, north to Newmarket, Brampton and Stouffville)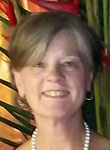 Regional Representative: Lee Carter
Lee spent 23 years with Sears beginning as a contingent in the Pickering store. She was also assigned to HQ, initially as CASO Project Manager, and after the launch of CASO, she was involved with the rollout of Segmented Service Strategy as well as in the position of Workforce Development Manager. Lee left HQ to become Store Manager at the Scarborough Town Centre store in 2002 and while in that assignment received the Store of the Year Award for 2006. Her career came full circle when she was transferred back to Pickering as Store Manager in 2009, retiring from there in 2012. Lee spends her time in retirement as the proud grandmother of two, in traveling, gardening, as a volunteer for Habitat for Humanity.
Ontario GTA Headquarters
(All head office functions)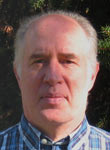 Regional Representative: Bob Franceschini
Bob retired in July 2010 after 34 years with Sears. He began his career in the Kitchener retail store, and then held a number of positions in Headquarters. These included retail marketing, buying, and quality management in men's wear, children's wear, cosmetics and jewellery. Bob retired as Supply Chain Manager Men's and Children's. Since retirement, he has completed several consulting contracts, including ISO QMS Audits, curriculum evaluation for a business college, and consulting on a commercial litigation.
Merchandising Chapter: vacant
Store Planning/Visual Merchandising Chapter: Peter Yourkevich
Ontario GTA Services
(Parts & Service, HIPS, Distribution facilities)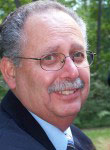 Regional Representative: John Binns
John retired from Sears in November 2013 with over 41 years of Service. His career started in the Barrie Ontario Store where he managed various Divisions as well the UBC Office and Store Training. He then moved to the Newmarket Store as the Store Operator. In 1996 John moved out of the retail stores to the HIPS organization as District Sales Manager and subsequently into Headquarters in an operations role for HIPS. John retired as a Regional Manager HIPS. John currently spends a great deal of his time in various volunteer roles within the community and is currently Treasurer of the Bethel Community Church.
Ontario Horseshoe
(Oakville through to Niagara Falls, includes Hamilton, Brantford & St. Catharines)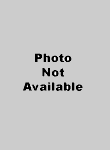 Regional Representative: vacant

St.Catharines Chapter: Linda Smith
Ontario West
(Milton through to Windsor / Sarnia - includes Guelph, Kitchener, Cambridge, London )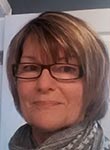 Regional Representative: Jan Heron
Jan retired from Sears in 2009 after 35 years of service. She started as a division manager in the Sudbury Store when it opened in 1974. She managed numerous divisions and support areas and was a Sales Manager when she left Sudbury in 2005 at which time she assumed the role of Area HR Manager Ontario West working out of the Kitchener Store. In 2006 she was appointed Store Manager in Brantford and then moved on to become the Store Manager in Hamilton Limeridge until her retirement in July 2009. Jan and her husband Ken are enjoying living close to their 2 daughters and 4 grandchildren. They spend their winters at their condo in Florida and enjoy golfing year round.
London/Chatham Chapter: Anna Olmsted
Sarnia Chapter: vacant
Windsor Chapter: vacant
Manitoba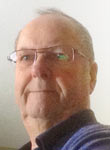 Regional Representative: Bill Mitchell
Bill retired in March 1995 after 35 years with the Company, in the Polo Park Winnipeg Retail Store. He managed many departments, retiring from Major Appliances and Home Electronics. Bill has been president of the Sears Retiree Social Club twice and has run the Fall Golf Tournament for the past ten years. He and his wife Marg keep very busy volunteering for three different groups and playing a lot of golf and bridge. They still reside in their original home they purchased in 1965 and where they raised their two daughters.
Saskatchewan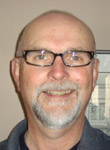 Regional Representative: Bob Carter
Bob retired from the Company in 2007 after 34 years of service. He started in Vancouver Burnaby as a trainee and worked in a number of retail locations across the west, from Winnipeg to Victoria. Bob completed his work career as Store Manager for the Regina store. After his retirement, Bob has kept busy working part-time, enjoying lots of golf and travelling with wife Shaunah. Bob would be quick to add, his favourite job ever is being grandpa to 5 beautiful grand children, all under 5.
Regina Catalogue Chapter: Marilyn Gill
Regina Catalogue Chapter: Les Lingelbach
Regina Credit Services Chapter: Phyllis Smith
Saskatoon Chapter: Richard Callaway
Prince Albert Chapter: Marvin Erickson
Alberta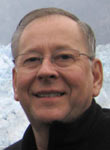 Regional Representative: Dale Mastre
Dale retired from Sears in October 2005 after 39 year of service. Dale started his career in Edmonton, worked in all 4 western provinces and retired from the Sears Downtown store in Calgary. After 8 months, he took a part time position with the federal public service retiring from there in August of 2013. Dale and his wife Norma stayed in Calgary as they enjoy the city and being close to family members in Alberta. He is an active member of the United Church of Canada and serves on his condo board.
Edmonton Retail Chapter: Harold Niebergall
Edmonton Parts & Service Chapter: Rod Lindemann
Calgary Retail Chapter: Linda Barette
Red Deer Retail Chapter: vacant
Lethbridge Retail Chapter: Gord Grimes
British Columbia Mainland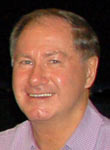 Regional Representative: Brian Greenside
Brian retired from Sears in May 2006 after 34 years, all in the Credit Division in various management positions in western Canada from Winnipeg to Victoria. Brian then joined the Credit Counselling Society of BC managing a group of credit counsellors in western Canada until taking full retirement in 2010. Brian has volunteered for many years with numerous charities, sports groups, service clubs, fundraisers, President of Credit Grantors BC, Seniors low rental housing board, etc. and continues to be involved in volunteering when he is not travelling in search of warmer climes in the winter.
Catalogue BC Chapter: Russ Bentley
Credit BC Chapter: Carol Moon
Kamloops Chapter: Marg Rodgers
Prince George Chapter: Lynda Nolan
Vancouver Island, British Columbia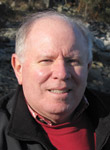 Regional Representative: Bob Atkinson
Bob retired from Sears in September 2002 after 35 years service. He held positions in buying offices and sales and operating management in the Oshawa retail store before moving into Human Resources. Moving to Toronto in HR, he held a variety of positions including Director Human Resources, Support Operations and Human Resources Manager, Information Technology. He retired as Director Human Resources Support, Operations. On retirement, Bob moved with his wife Sandy from Toronto to Vancouver Island in British Columbia. In the subsequent years Bob has done HR consulting, working with a number of companies in the transportation and insurance industries. Bob and his wife enjoy their time in the wonderful Vancouver Island climate golfing, skiing, gardening and a lot of travel.