The Board of Directors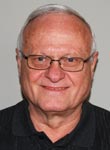 President - Bill Turner
Bill retired from Sears in 2002 after 36 years with the Company. He began his career as a Trainee in the Ottawa Carlingwood store and after a short stay was moved to Headquarters in Toronto where he spent the balance of his career in merchandising. He held various management positions and retired as President, Merchandising, Marketing and Logistics.
Bill has held volunteer positions such as President, Boy's and Girl's Clubs of Canada, and founding Chair of the Ryerson Advisory Board in the School of Retailing. He continues to live in the house he and his wife bought in Leaside (Toronto) in 1973.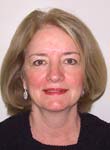 Past President - Nina MacLaverty
Nina retired in October 2005 after 36 years with the Company. She held positions in the Thunder Bay and Oshawa retail stores, Training, Merchandising, and was Group Vice-President Consumer Marketing. She retired as Vice President and General Merchandise Manager, Home and Hardlines.
Currently, Nina is an independent retail strategy consultant. She is a member of the St. Joseph Communications Advisory Board, providing retail expertise and strategy leadership for New Business Development. Nina also serves as a member of CMA's Branding and Strategic Planning Council.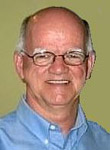 Vice-President - Ken Eady
Ken retired from Sears in 2003 after 30 years. He and his wife Carole now live in Milton Ontario. Since retiring he has served as volunteer Board Chair of the Housing Resource Centre of South Georgian Bay and Orillia, and been a member of the Committee of Adjustment and Consent for the Municipality of Wasaga Beach. After 13 years in Wasaga Beach the Eadys returned to live in Milton in 2016. Ken recently joined the Board of Directors of Milton Transitional Housing.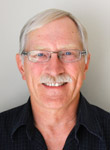 Vice-President - Barry Carnegie
Barry retired from the Company in 2009 after 33 years of service. He started in the Kingston retail store and held a variety of positions, moving to Headquarters where he held positions as a Buyer and a Retail Marketing Manager. He was promoted to General Manager HIPS and also held positions as General Sales Manager, Outlet Store Channel, General Manager, Store Support - Off Mall Stores and Divisional VP, Home Installed Products and Services.
Since retiring, Barry has been a consultant in the retail home services industry. He actively participates in softball, curling, and golf and is an avid cottager and gardener.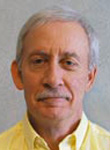 Secretary - John Pullam
John retired from Sears Canada in 2000 after 31 years of service. During his career he held positions in Information Systems, Corporate Planning and Merchandising. He retired as National Manager, Electronic Commerce where he created and launched www.sears.ca.

Currently John is President of McLean Systems Inc., performing technology consulting and website development.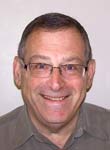 Treasurer - Ken Davids
Ken retired from Sears Canada in October 2005 after completing nearly 31 years of service. He spent his entire career in Finance, initially as Store Controller in Thunder Bay followed by a variety of management positions, including National Manager Corporate Policy & Procedures and National Manager Merchandise Accounting. He completed his Sears career as a senior auditor.

Ken has a small audit consulting business, and with his wife, spends a lot of his time helping out with his new grandchildren.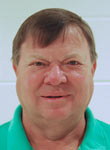 Director - Gary Charlton
Gary retired in June 2008 after 38 years with the Company. He held various positions in Information Technology including operations, technical and application development. He retired as Vice President of Information Technology.
Over the years Gary has held numerous volunteer positions; over 20 years as a coach in both boys and girls Minor Hockey, 9 years in Scouts Canada, Past President of the Brampton Junior Chamber of Commerce and he is currently Secretary of the Kawartha ATV Association. Gary and his wife Janet are now enjoying an active retirement life on the lake having moved to Lakefield, Ontario.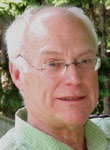 Director - Jack Connell
Jack retired from Sears in October 2008 having worked for 20 years in the tax department. He represented Sears Canada on the Retail Council of Canada as a member of the Taxation Committee and the Environmental Committee. He has also been an active volunteer in the community helping with the AIDS Committee of Toronto, the People with AIDS Foundation and the Casey House Foundation.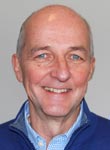 Director - Larry Moore
Over the span of 34 years with Sears Canada Inc. Larry held a number of positions including Store Manager, Regional Personnel Superintendent, General Manager Quebec Stores and Senior Vice-President, the position he held upon retirement in 2005.
Following retirement from Sears, Larry has worked as consultant and contractor to association and governmental agencies within the travel, service and major appliance industry on matters of product safety, energy efficiency and environmental sustainability.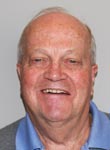 Director - John Purkis
John retired in 1994 after 30 years of service with Sears. After graduating from The Ryerson School of Business in 1964 he joined Sears Headquarters and held several positions in merchandising and marketing. He was a buyer in appliances, toys/Christmas decorations, dinnerware/crystal and sporting goods. He also held positions as catalogue/retail sales manager and Manager of Direct Response Marketing. Eighteen months after retirement he rejoined Sears for 10 years as a Sales Associate in appliances at the Sears Whole Home Store in Mississauga.

He now pursues his hobbies of golf, travel, reading and jogging.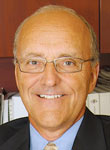 Director - Claude Sénéchal
Claude worked for Sears Canada for 33 years. He occupied different functions in the Quebec region including assignments as store manager, General Manager Catalogue Operations, General Manager Retail Stores, and when Sears acquired the Cantrex Group he became the President of Cantrex, the position in which he retired in 2005.

Since he retired from Sears, Claude has been a consultant in the retail industry and he acts as a director on some retailer boards. Claude looks forward to his participation on the SCRG Board to protect the assets we retirees have built over many years at Sears.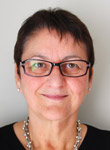 Director - Rejeanne Steingart
Rejeanne retired from Sears Canada in 2006 after 32 years of service. She began her career in Finance as an auditor and subsequently moved into Information Technology. She held positions throughout I.T. for over two decades, including communications, operations and systems development. She retired as National Manager Information Technology Operations & Support.
Since retiring Rejeanne holds a director position on the Board of Nazareth House and pursues her interest in travel and art.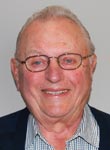 Director - Duke Stregger
Clarence M (Duke) Stregger was hired in Regina in July 1953. He began his management training in Austin and Rochester, Minnesota returning to Regina to introduce credit desks in Catalogue Sales Offices through out Alberta, Saskatchewan and Manitoba. He held Collection Manager and Credit Sales Manager assignments in Regina, Winnipeg, Ottawa, Vancouver and was transferred to Toronto in 1976 to Regional Credit Manager, Eastern Canada. Duke was appointed Corporate General Manager, Credit Field Operations and National Services in 1986 and held this position until retirement in 1990.
Following Sears, Duke was Executive Director and CEO for the Credit Counselling Service Toronto (now known as Credit Canada). He is the Founding Chairman of the Canadian Credit Counselling Service (CACCS) and currently is on the Board Of Directors for CACCS.